Build a 6-figure side hustle and buy back your time.
My step-by-step formula for building, launching and monetizing my knowledge. Learn how I built a $200,000+ side hustle while working full-time.
Apply Now
Earn with your mind, not your time.
- Naval Ravikant (Founder, Angelist)
What first time founders are saying about the Blueprint
"Tobi showed me how important good content is. My business did over $100,000 in the first 4 months of working with him."
Alli R.
Founder
Alli Rizacos Coaching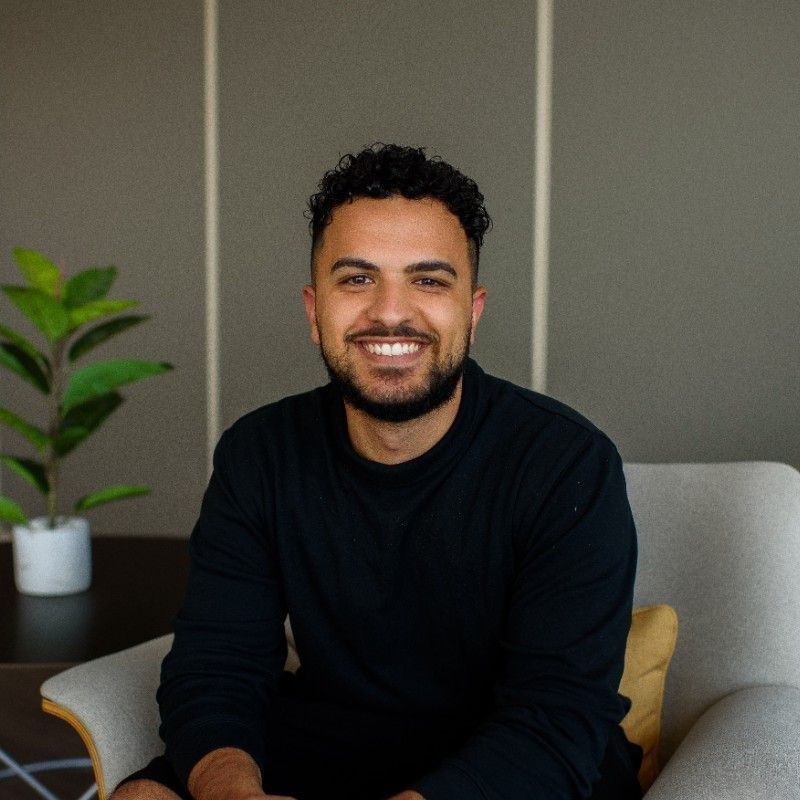 "Tobi helped us build a funnel for our business. We only worked together for a 6 weeks and have already seen a 3X return on our investment."
Essam A.
Co-Founder
Modern Marketing
"My very first week posting content with Tobi's framework, I went massively viral. The post got over 1 million views. I got an influx of leads."
Molly G.
Founder
Successful Love
Program Curriculum
My proven formula for launching and scaling 6-figure side hustles
Module 1
---
Ideate
Conduct research, select the topic you want to teach, your ideal customer and your business model
Module 2
---
Content Development
Begin creating and sharing content to attract your first fans and start building a waitlist
Module 3
---
Program Development
Begin documenting your program resources, curriculum and format
Module 4
---
Funnel Build
Build your tech stack and learn how to drive traffic to your email list to generate high quality applications to your program
Module 5
---
Generate Revenue
Use my proven talk track to establish trust, turn interest into conviction and generate sales
Module 6
---
Systemize
Collect testimonials to increase credibility, introduce automation and systems to create more time freedom
Email Templates
Proven emails templates to ensure high open rates and applications
Sales Script
Use the exact script me and my reps use to close multiple 6-figures in revenue
Presentation Slides
The slide deck I use to run my masterclasses for 10,000+ attendees
Is the Side Hustle Blueprint for me?
---
This program is not for you if...
You want to run a business anonymously - customers want to connect with a person first then an offer.

You're looking for a "quick fix or "easy money" - this is a proven system but you still need to execute on it

You don't take feedback well - my job is to help you avoid the mistakes I made so you can get better results faster than I did.
---
This program is for you if...
You want to eventually replace your full-time income with your side hustle

You are passionate about helping people AND generating revenue

You are ready to be held accountable to your goals

You want to earn more with your mind than with your time

You need structure and frameworks to bring your vision to life
Side Hustle Blueprint
Get started today
30-Day money-back guarantee
If you complete all modules, attend all the coaching sessions and don't see the value, I will refund you.
How long is this program?
Will I work directly with Tobi?
Can I expense this program?
Do I need a large following to get started?